Register Your 2022 Parade Entry Today!
Email your completed entry form (below) to:
Manteca4thofJulyParade@sunrisekiwanis.org
Patrick, Parade Chairman at 209-606-6991 (leave name & #)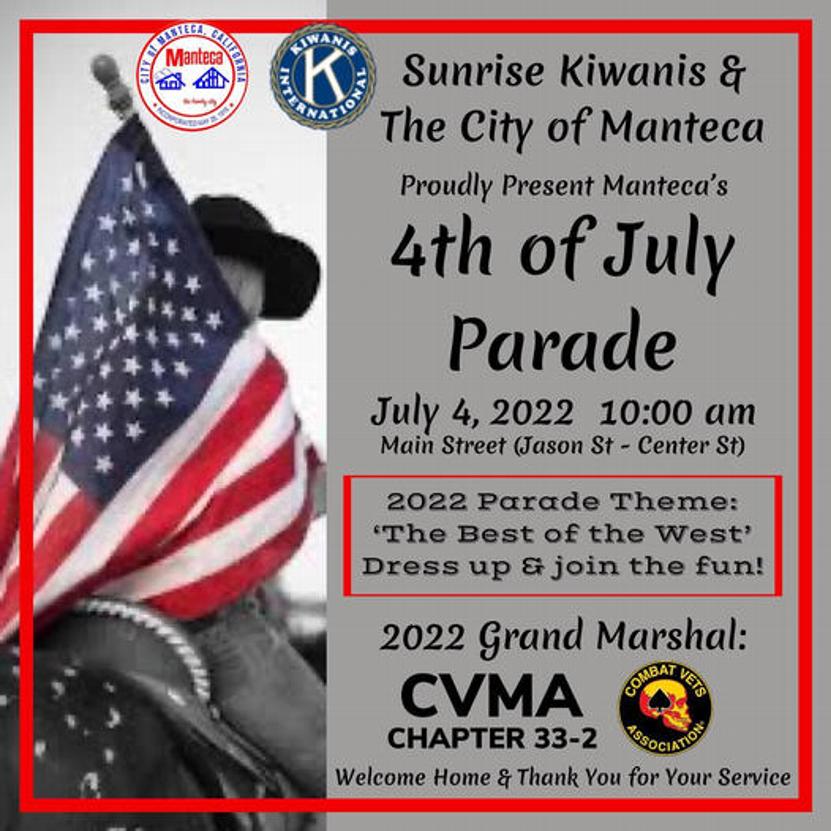 2022 4th of July Parade
If you would like to comment or have any suggestions on our web site, please contact our webmaster at
webmaster@sunrisekiwanis.org
. We would love to hear from you and

appreciate

your time.